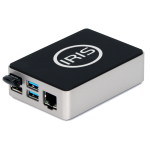 IRIS CLOUD LINK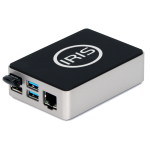 Adds Cloud to Legacy & New Camera Installations
Compatible with a Wide Range of Cameras as Well as Iris Cameras
Cloud Storage Plans to Securely Record Footage
Instant Push Notifications
No Need for On Board Recorders
Very Low Power Consumption
Record on Motion Detection or 24/7 Continuous
Works with Broadband, WiFi, Cellular and Satellite Internet Connections
Low Cost Monthly or Annual Subscriptions
View Your Boat Where Ever You Are
Description
Product Enquiry Form
Downloads
Description
Cloud Adapter Gateway
The Iris Cloudlink service provides remote cloud storage and instant push notifications to your on board cameras, creating a secure and effective security and monitoring solution for your boat.
Connect the Cloudlink gateway to your camera network and instantly have access to onboard footage from anywhere in the world by logging into our cloud server from your smartphone, tablet or web portal.
A range of comprehensive subscription packages are available to suit your needs. Choose from a range of video definitions (standard, 2MP or 4MP), 24/7 or motion only and monthly time periods from 7 days all the way up to full 365 coverage.
Realtime Push notifications alert you when there is activity detected on board then simply log in to view live and recorded footage in accordance with your plan.
Each CloudLink adapter box supports 8 cameras and you can add multiple adapters to expand capacity.
Cloudlink requires an internet connection and works with broadband, WiFi, cellular and satellite modems.
For more information and subscription plan pricing please click on the Product Enquiry tab above or call Iris on +44 (0)2392 556509.
Have a question, or require some more information about this product? Simply send us an email using the form below.