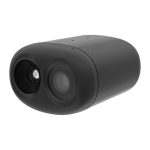 IRIS3420 / IRIS3421 Body Temperature Measurement Camera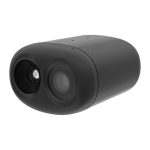 IRIS3420 / IRIS3421 Body Temperature Measurement Camera
Accuracy ±0.3˚C
320 x 240 Resolution / 20µm Pixel Pitch
Thermal Sensitivity <50mK
Processes Up To 45 Targets at Once
Response Time <50ms
Thermal Camera: 8mm Fixed Lens
Visible Camera: 2.7~12mm Motorised Zoom Lens
ONVIF Compliant
12VDC / PoE (IEEE802.3af)
Description
Product Enquiry Form
Downloads
Description
Following the devastation caused by the outbreak of the COVID 19 pandemic, the world has been forced to accept that this and other such threats in the future can shatter the lives of millions of people around the world – both directly and also indirectly through the collapse of economies. But with the aid of the latest intelligent thermal processing technology, it is possible to monitor, detect and contain individuals who pose a threat to others, increasing the safety of workplaces, schools and colleges and leisure activities such as sports matches, theatre, restaurants and so on.
The IRIS3420 system comprises a highly sensitive dual-sensor camera unit containing a thermal core and visible camera with a calibrated black body unit to allow mass processing of groups of people – measure the temperature of up to 45 people at any one time and reporting fever alarms in under 50ms. The black-body calibration device is an extremely stable temperature generator which is set to a controlled value for the camera to compare against thus providing an excellent level of accuracy.
Simply set up the camera at the entrance point or any control point along your visitor's journey with the black box in the frame and the camera will measure the facial temperature of up to 45 people in the frame. Specially designed software running on a PC terminal at your checkpoint will then display both the thermal and visible image, with the facial temperature displayed alongside each person. If the measured temperature is above the alarm threshold the target can be identified and isolated thus halting the risk of infection at that point.
Have a question, or require some more information about this product? Simply send us an email using the form below.