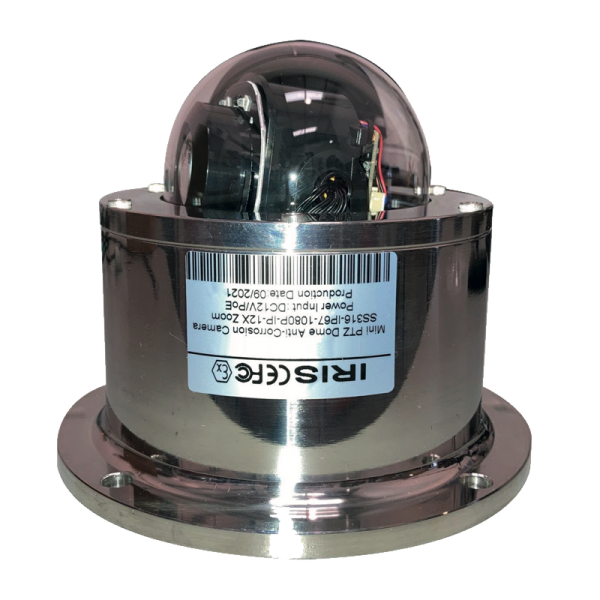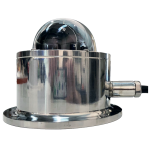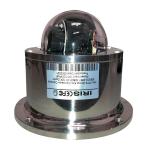 IRIS-EX106 Miniature Explosion Proof Stainless Steel PTZ Dome Camera – 4 in 1 Video Format
• Available in Analogue/AHD & IP Formats
• 1920 x 1080P HD Resolution
• Manufactured from 316L Stainless Steel
• Explosion Proof
• Water Proof IP68
• ExMark ExIICT6Gb / ExtDA21
• ONVIF Profile S (EX4106 Model)
• Low Power 12VDC or Optional PoE
• RS485 Serial Data Control (EX106 Model)
• Built In LED Illumination – 40m Range
• 12x Optical Zoom Lens
Description
Product Enquiry Form
Downloads
Description
The IRIS-EX series PTZ camera, available in analogue hi-def formats (EX106) is a high definition, explosion proof, rugged PTZ camera specially designed for hazardous applications such as engine room monitoring, deck monitoring, chemical, petroleum, oil depot, drilling platform and other offshore vessel monitoring.
The camera body is manufactured from marine grade 316L stainless steel and is therefore not only extremely rugged, but also corrosion proof. Explosion proof junction boxes and cable hoses are also available to provide complete protection.
The camera is designed to be used in flammable and explosive hazardous areas (iia, iib, iic flammable gas) and the temperature group rating is Zone 1 and Zone 2 of the T1~T6 group as well as Zones 20, 21 and 22 conbustible dust mixture ratings.
The camera is powered by 12VDC as standard, supports multiple compression rates, bitrates, streaming protocols and browsers.
The EX106 outputs composite video (CVBS – PAL / NTSC), and HD-TVI, HD-CVI, AHD video formats, and is controlled by RS485 Serial Data.
Have a question, or require some more information about this product? Simply send us an email using the form below.