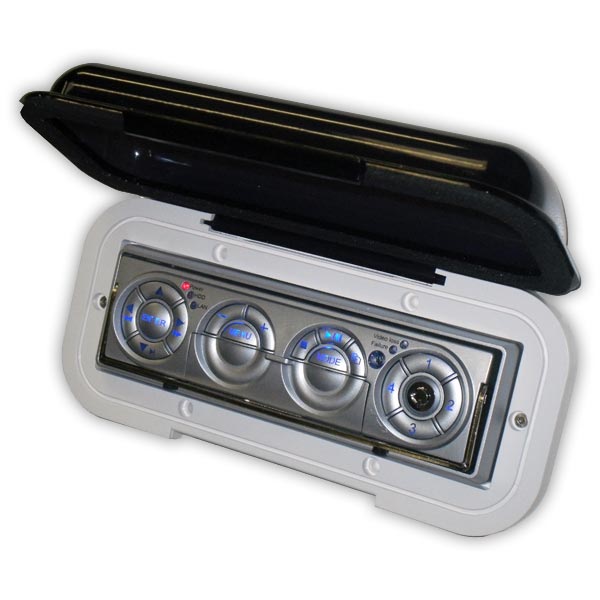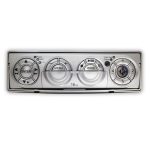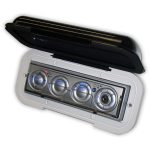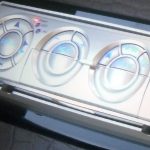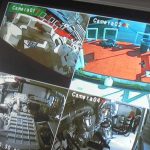 IRIS816 DVR / Web Server
16 Camera Inputs / 1 Composite Video Output or VGA Output
Full Screen, Quad View, 9 camera Cameo & 16 Camera Cameo View
Multi Protocol PTZ Control
Intelligent motion detection with programmable area & sensitivity
Embedded Web Server for Control Via Internet Connection
SD Card / USB / Compact Flash ports for back up of images and footage
Ethernet Port behind plate on front. Rear mount Port available as as option
Two Way Audio
Alarm Inputs
Relay Contacts
Anti-Vibration Hard Drive Mounts
Built in Heater
Optional GPS Integration
Realtime Live Display
Browser Software Included
Free iPhone / iPad / Android App
Description
Product Enquiry Form
Downloads
Description
Iris's 800 series Digital Video Recorders are currently available in four sizes; four channel, 8 channel, 16 channel and the new 8x Analogue+4 x IP models. All four models are also fully functional embedded web servers, which means with an IRIS800 series DVR, you can keep an eye on your boat, view recordings and control PTZ cameras remotely from a laptop, computer, smart-phone or tablet.
The IRIS816 boasts a host of features that turn your on board cameras into a powerful security system, including built in video motion detection, alarm recording, optional GPS data and SD/USB ports for easy file handling with capacity for up to 16 analogue cameras.
A stylish panel mountable DVR and integrated Video Web Server with simple and intuitive front panel operation. The IRIS816 is housed in a standard 1 DIN casing for easy installation and features shock proof mounts to prevent damage to the 2.5″ SATA hard drive due to vibration from the boats engine.
Like the 804 and 808, the new IRIS816 has been designed for mounting into the helm and can be installed externally when fitted in conjunction with the IRIS800 series DVR fascia and fixing kit. A rear mounted ethernet connection can be ordered as an option if you require internet connectivity when using the splash shield.
The rear of the unit features serial data connections for PTZ devices, camera video and audio inputs (4 channels), composite and VGA monitor output and alarm input and user definable contacts.
Network connections, USB drive and SD card sockets are accessed via a protective flap on the front of the case, making it simple to search and remove footage as and when necessary.
Cameras are configured individually to make it possible to set resolution levels under alarm or normal conditions as required, and the unit can also be used to display individual camera images, quad views or multiple picture in picture formats.
As with the 804 and 808, the IRIS816 sits at the heart of your vessels on board security system allowing local and remote viewing and control of your boat cameras, offering piece of mind at an affordable price.
Have a question, or require some more information about this product? Simply send us an email using the form below.